†



(On Earth as it is in Heaven)

Under the Patronage of St. Annibale di Francia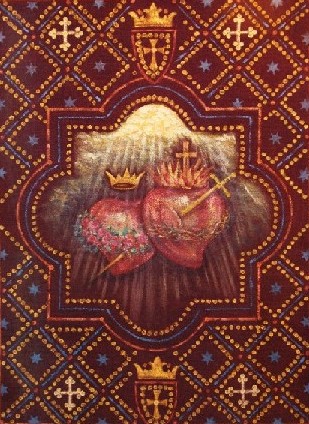 "No invocation responds better to the immense desire of my Eucharistic Heart
to reign in souls than: 'Eucharistic Heart of Jesus, may thy Kingdom come
through the Immaculate Heart of Mary!'"
~ Jesus to Blessed Dina Bélanger ~


CLICK HERE FOR OUR
"WELCOME" AND SITE DIRECTORY

OR, SEE WHAT'S NEW AT SICUTINCÆLO.ORG

OR, TAKE A SHORTCUT TO
FREE BOOKLETS & PAMPHLETS
Welcome to SicutInCælo!
Our website is dedicated to making known the spirituality of Living in the Divine Will as taught to us through the Italian mystic and Servant of God, Luisa Piccarreta. We are not a live, interactive apostolate. Our purpose is simply to make available online, works on Luisa's spirituality that have previously received Church approval and have already been published. Thus we are presently able to offer several chapters from Robert T. Hart's "Handbook for Living in the Divine Will" entitled, Be Faithful and Attentive.
You will also find a special page dedicated to offering free downloadable booklets on vital Catholic topics. The site directory below will take you whichever direction you wish to go.

SicutInCælo Directory
Introduction to Luisa Piccarreta
A beginner's introduction to the Servant of
God and Catholic mystic, Luisa Piccarreta,
and to her teaching on the highest possible
union with God — the spirituality of
"Living in the Divine Will."

Be Faithful and Attentive
Selected chapters from this "Handbook for
Living in the Divine Will" (Intended for those
already familiar with this spirituality).

Free Downloadable Booklets
Downloadable PDF booklets on important Catholic topics. Downloadable Rosary and
First Saturday Pamphlets too.

What's New?
Click here to find out what's new at SicutInCælo.org.




Advéniat Regnum Tuum,
Fiat Volúntas Tua Sicut In Cælo Et In Terra!
Top of Page